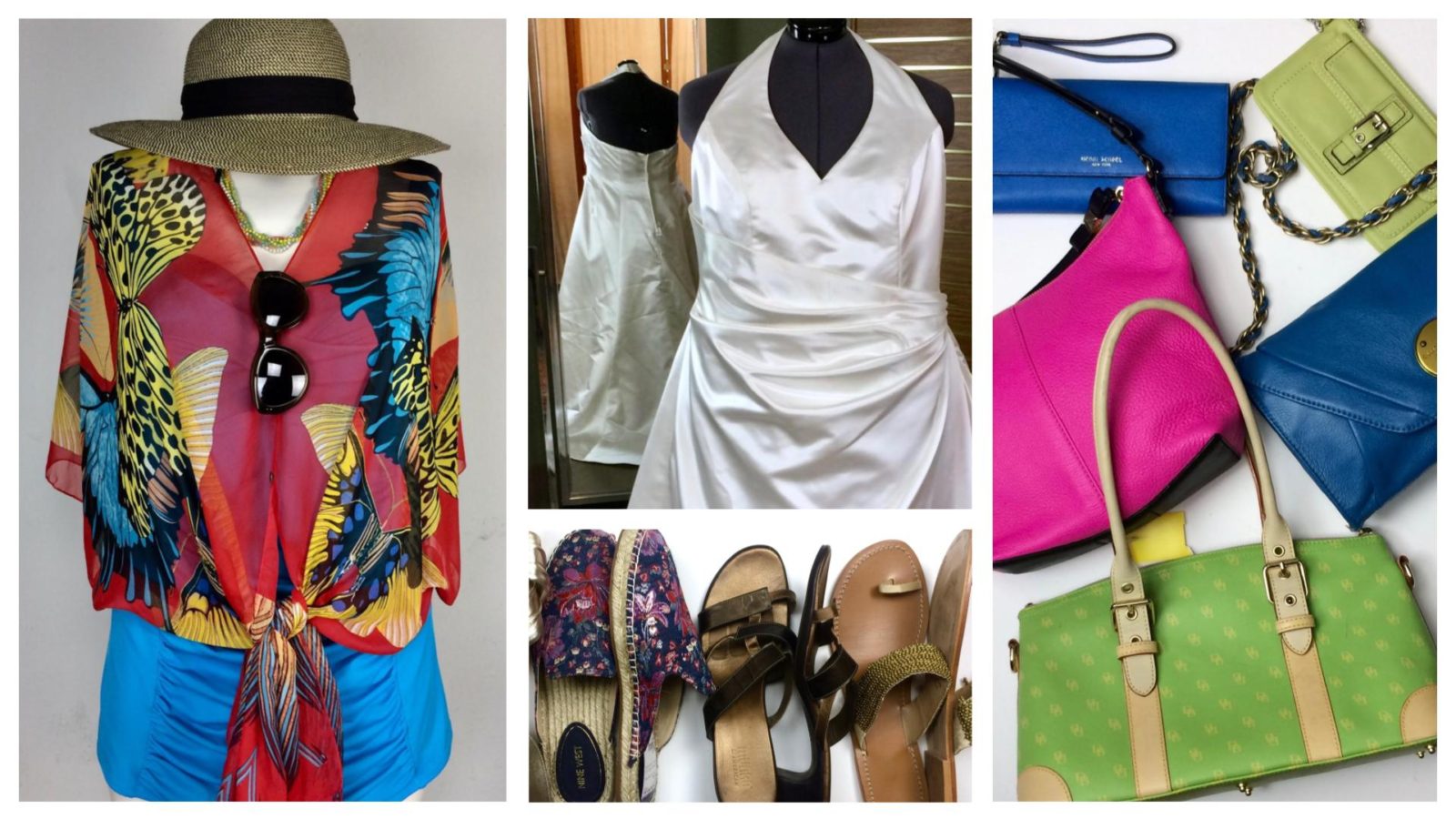 GIANT STOREWIDE SALE: AUGUST 23rd - 25th, FRI & SAT 11am-6pm + SUN 12-5pm
Every item in the store will be reduced 25% - 95% OFF! From casual to couture - clothing size 14 & up, shoes size 8 & up and all accessories - you can find it all at our Giant Storewide Sale!
FILL-A-BAG SALE: AUGUST 24th, SATURDAY ONLY @ 11am
$10 bucks to fill a 13-gallon bag with clothing, shoes & accessories. We provide the bags. Located downstairs in our basement. Enter through parking lot stairs. Come early to find the best selection! Four bag maximum until 2:00 pm. Proceeds from the Bag Sale benefit Seattle Women's Assistance Fund. Get more details and tips about the Bag Sale here.
WEDDING GOWN PRE-SALE: AUGUST 22nd, THURS 11am - 6pm
All wedding gowns will be sold at storewide sale prices (up to 95% off!) on Thursday August 23rd before the storewide sale to provide more time & space to try on the gowns. Also great prices if you want a gown for a costume or just for the fabric!
ONLINE SALE: Friday, August 23rd - Monday, September 2nd . Shop an extended online sale to get ready for fall or grab an end of summer deal. Discounts of 25% - 75% off in our eBay store and 50% off all items in our Etsy store.
RSVP on our Facebook Event Page or follow us on Instagram to see updates & previews!