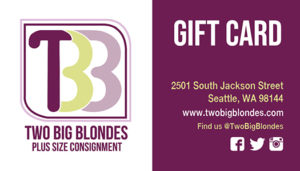 Purchase a gift card online for our Seattle Store! Choose an amount below and pay through PayPal with credit card or PayPal balance. Gift Cards can be used for purchases in-store or for items sold via Facebook or IG (not for use on eBay or Thrilling purchases).
You will receive a digital card or you can let us know if you want a gift card mailed to you or your gift recipient.
In celebration of our 23rd anniversary, purchase a $23 In-Store Gift Card for just $20 (a 15% bonus). Purchase one or many - for yourself or as a gift - they have no expiration!