Our July Online Curated Collection is now live! All items marked 25% off through Thursday the 16th and you'll also receive free shipping on the collection through August 14th! We've got some great linen separates or sets, funky sun wear & designer jewelry!
Linen: together or a la cart
Whether you like to put together a whole linen ensemble or sprinkle pieces into your look, we've got some amazing choices!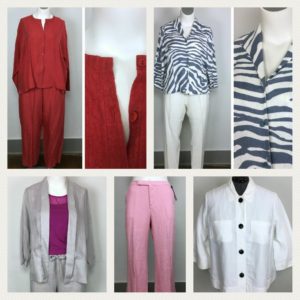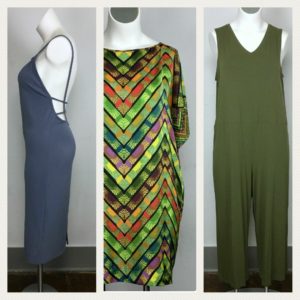 Fun in the Sun
Whether you're actually at the beach or just want to dress up like you are, these fun & funky retro pieces do the trick!
Leith XXL Dusty Blue/Gray Strappy Sleeveless 90s Dress
Fuzzi 16W/18W Retro 70s-style Chevron Stripe Kaftan Tunic Dress
Eileen Fisher XL/18 Olive Green Jersey One Piece Sleeveless Jumpsuit
Jewelry for Pizazz!
Maybe you're not dressing up much because of staying at home due to COVID, but it's nice to dress it up with fun jewelry, even if you're wearing sweats for a grocery run. Feel fabulous forever!!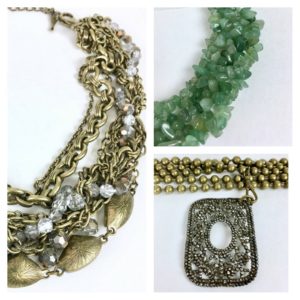 Watch for our monthly, one of a kind collections of plus size, designer & vintage items to be launched on the 15th of each month! So many beautiful, unique pieces at that you will want to add to your wardrobe, collection or give as gifts. Keep an eye out each month for our new collections, deals & sales.
This will be our last monthly collection until September, while we take August to refocus and retool!