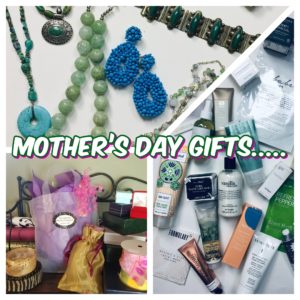 Mother's Day is coming soon! The next couple weeks we will be featuring great gift ideas for Mom...or hey, maybe for yourself too! Add in gift wrapping by request for $5!
Watch our Instagram or Facebook pages for items available from our store that can be shipped to you or your gift recipient! We also have many great gift ideas in our eBay store and new items from our Monthly Curated Collection have free shipping through May 14th.
Spotlights & posts of items for purchase as gifts for yourself & others. 10% off if you purchase 2 or more items + free shipping on orders over $75. Mix & match from our social posts!
25% off Thrilling (vintage) items
Up to 75% off eBay items through May 3rd
Gift wrapping by request for $5
Shipping direct from us to the recipients house
LOOKING FOR SOMETHING other than what we post for yourself or others? Feel free to contact us anytime - we are more than happy to look through our Seattle store and send you photos & details via text or messages & have the items shipped right to you!