Two Big Blondes is honored to host Jane Drichta, Executive Director of Midwives for Haiti at our store on Saturday, November 16th.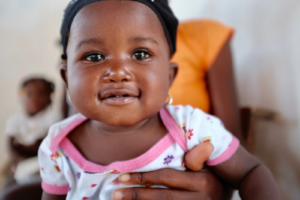 Haiti has the worst maternal and infant mortality rates in the western hemisphere, and second worst in the entire world. Midwives for Haiti is a registered 501c3, dedicated to changing these numbers. MFH operates the Nadene Brunk Eads Midwifery School, which has trained 184 midwives in 13 years. Each cohort is 14 months long, and these qualified nurses are provided with both didactic and clinical experiences absolutely free.
To date, these midwives have delivered over 320,000 babies! We also support the maternity ward at Hospital Ste. Therese, eight community clinics throughout Haiti, and a rural birthing center.
For the past 7 weeks, Haiti has been embroiled in severe political unrest, and tensions continue to escalate. Church leaders, healthcare workers, and journalists have taken the streets to demand the resignation of president Jovenel Moise, whose entire administration has been plagued by corruption. 42 people have been killed and countless injured.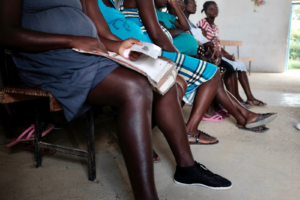 There is also a severe fuel shortage, making travel throughout the country impossible. Government offices, banks, and schools are closed, and Midwives for Haiti is finding it impossible to serve our students and patients. Our hospital has no oxygen, no V tubing and very few vital medications.
Please join Midwives for Haiti executive director, Jane Drichta at Two Big Blondes to learn more about how you can lend support and compassion during this turbulent time.
Several lovely baskets will be available for silent auction, and refreshments will be available for purchase. We look forward to sharing our work with you! Mothers and babies are dying, and with your help, we can continue to provide vital maternity care.  For information about our work, please check out www.midwivesforhaiti.org.